"Vogue Entertainment chooses to work with artists, entertainers, and musicians who have a proven performance record and understand the true value of customer service."
MELBOURNE, AUSTRALIA- JUNE 15, 2023– Vogue Entertainment Agency proudly announces the commemoration of its 30th year of delivering spellbinding event entertainment in a landmark celebration of extraordinary innovation and dedication. Since its inception in 1993, Vogue Entertainment has consistently set the gold standard in the entertainment agency industry, relentlessly pushing boundaries to transform ordinary occasions into unforgettable experiences. This milestone anniversary marks a testament to Vogue Entertainment's unwavering commitment to excellence and a journey rich with passion, creativity, and an enduring love for entertainment.
Reflecting on the milestone, Jeremy LaBrooy, the dynamic force behind Vogue Entertainment, stated, "Our three-decade-long journey is not just about a company's growth; it's a chronicle of dreams realized, challenges overcome, and the joy of bringing unforgettable entertainment to our cherished clients. I am immensely proud of our dedicated team, whose ceaseless innovation and drive have helped us shape the face of event entertainment. I would also like to extend my deepest gratitude to our clients and partners, who have trusted us and been integral to our story. As we mark this pivotal moment, we reaffirm our commitment to the relentless pursuit of creative excellence in entertainment."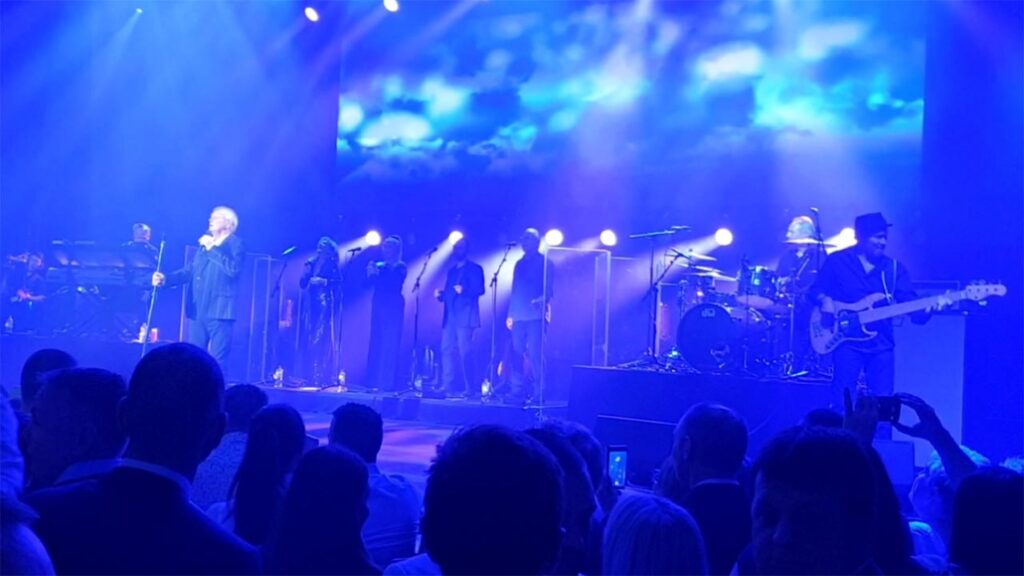 Vogue Entertainment's Evolution Over Three Decades
Vogue Entertainment started in 1993 as a creative entertainment agency with the audacious goal of reshaping the event entertainment landscape. Driven by an unwavering commitment to client satisfaction and a passion for delivering unforgettable experiences, Vogue Entertainment embarked on a journey to revolutionize the industry and set new benchmarks for excellence.
The early days were marked by an undying spirit of innovation, which saw the company break new ground in the 'hire a celebrity' service. Vogue Entertainment pioneered a seamless, personalized approach, allowing clients to hire a celebrity for their events, setting a new industry standard of trust, capability, and attention to detail.
Over the past three decades, Vogue Entertainment's evolution has been remarkable. The company weathered numerous challenges, including shifting industry trends and market uncertainties, only to emerge stronger each time. Milestones of success were achieved one after another, whether it was landing their first major client, The Australian Open, expanding into global markets, or establishing a renowned reputation that attracted high-profile celebrities and performers.
Moreover, Vogue Entertainment was not just about following trends but setting them. The agency led the way in integrating cutting-edge technology into event entertainment, introducing immersive, interactive experiences that captivated audiences and propelled the industry into a new era of innovation.
As the entertainment agency marks its 30th anniversary, it celebrates not just longevity but a legacy of pioneering excellence that continues to shape the world of event entertainment. The journey has only begun, and Vogue Entertainment looks forward to remaining at the forefront of this thrilling industry.
Significant Achievements and Success Stories
Over the last three decades, Vogue Entertainment has achieved remarkable milestones, solidifying its position as an industry leader. The entertainment agency's pioneering 'rent a musician' service has revolutionized event entertainment, allowing clients to easily book globally acclaimed artists for their events, such as Guy Sebastian, Jessica Mauboy, Shannon Noll, and Danni Minogue, as well as iconic figures in Aussie music like Jimmy Barnes and John Farnham. Their ability to secure such high-profile talent has made Vogue Entertainment a go-to choice for unforgettable performances.
Vogue Entertainment Agency has earned a distinguished collection of accolades, awards, and industry recognition, celebrating its innovative approaches to event entertainment. One such notable achievement was when Vogue Entertainment won the "The Small Business Entrepreneurship Award" at the Monash Business Awards in 2006, reflecting the company's commitment to consistent excellence and innovation.
Vogue Entertainment's commitment to excellence has garnered praise from its corporate clients. Impressed by the agency's attention to detail, friendliness, and professionalism, clients have consistently trusted Vogue Entertainment to curate outstanding entertainment experiences. Ernst & Young, Century 21, Australian Army, Cricket Australia, Australian Open, Hyundai, Louis Vuitton, Mercedes-Benz, Coles, PricewaterhouseCoopers, University of Melbourne, Mastercard, Siemens, and Yamaha are just a few of the esteemed clients who have benefited from Vogue Entertainment's services.
These remarkable achievements and success stories underline Vogue Entertainment's continued dedication to innovation, customer satisfaction, and an unwavering commitment to raising the bar in event entertainment. As it embarks on its next decade, it does so with the same passion and determination that have defined its extraordinary journey.
Current Projects and Future Plans
As Vogue Entertainment celebrates its 30th anniversary, the agency looks forward to continuing its legacy of delivering top-notch event entertainment. With a steadfast commitment to quality, an impressive roster of talent, and a passion for creating unforgettable moments, Vogue Entertainment remains at the forefront of the industry, elevating events to extraordinary heights.
ABOUT VOGUE ENTERTAINMENT
Vogue Entertainment is a leading entertainment agency that provides celebrities, bands, and entertainers for corporate events, weddings, and festivals. With three decades of experience, Vogue Entertainment has earned a reputation for excellence, delivering unforgettable entertainment experiences that captivate audiences and leave lasting memories.
Contact details:
Contact Name: Jeremy LaBrooy
Company Name: Vogue Entertainment
Address: 5a Hartnett Close Mulgrave, VIC 3170 Australia
Phone: 1300 296 133
Email: info@vogueentertainment.com.au